Unlike the times before, where pool fences are generally made from steel rods, you are bombarded with options nowadays. So, what are the types of fences that you can invest in to keep your children safe from your pool area?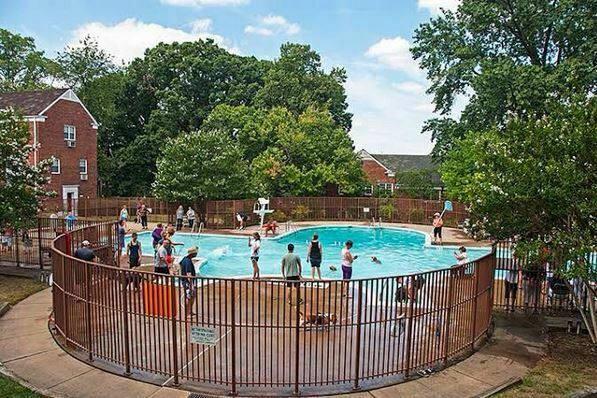 Aluminum 
Pool fences made of aluminum are known for their rust resistive properties. More than that, it is also respected for its very high durability. Given these two very vital advantages or benefits, you will also have no problem in the installation process because it is an easy material to handle when installing.   
Suppose you are trying to look for a material that does the job without minding much about creativity and aesthetics. In that case, you can keep it simple and get the durability that aluminum offers.   
Glass 
Glass is chosen by people who like to keep it classy and fancy. Glass is a simple material but offers durability. More than that, even if it is plain looking, it is desirable for those who want a minimalist look. Also, it is opted for by people who like to keep their plants in view and want their little kids to still enjoy the things they're curious about without trading off their safety.   
If you are thinking twice about its durability, given the fact the glass is considered fragile, you can rest on the idea that you have the option to have it framed for added support. However, the oust vital thing to note when it comes to glass fences is how it was designed to withstand even strong winds.   
Wrought Iron 
Wrought iron is a popular option when it comes to fences. Whether used as a fence to the home you live in or the pool you are trying to protect your children from, wrought iron is known for being unable, elegant, and aesthetically pleasing. Yes, this type of fence is a whole package given that it has both appearance and durability. However, you should not expect this type of pool fence to be cheap. Provided that you are indeed getting all your money's worth, you should expect a catch like this, a luxurious yet worthy investment.   
Wood 
Wood is your classic fence when it comes to pool areas. It is a traditional way of keeping a space protected and out of view from strangers or nearby neighbors. It is a very good way to keep or value your family's privacy when you choose to bond over the pool area on the weekends.   
If you are worried that you may be left with a boring brown tone, you are not in for a disappointment because you have many options. You can easily customize wood according to your want, color, shape, and even the size you wish for it to be. If you invest in keeping it well maintained, it will surely last you for years.   
Are you getting trouble which fence best fits your property? Get some professional advice and ask professional help installing the fence for your pool area from experts in building a pool fence in Mesa AZ. You can easily connect with these professionals by accessing the website poolfencemesa.com.